Tiny Toes Reflexage

Reflexage is a unique combination of reflexology and massage for babies, it is a gentle, natural way to enhance your bond with soothing and calming techniques to use on their body and feet.
Learn how to use these techniques with your baby during a Reflexage Course with Dancing in the Rain at Church Farm.
You will learn three routines - comfort and sleep - digestion and colic - teething, coughs and colds

You can then use these routines on your baby anytime, anywhere.

You'll also have the opportunity to meet other mums in a relaxed, informal environment.

The course is suitable for your baby from (ideally) 6 weeks to crawling, and will run over 4 weeks. Each session is 90 minutes.

Tiny Toes Reflexage Course at Dancing in The Rain
As a qualified reflexologist, I can support your baby's individual needs, providing 1:1 treatment time/tailored support at the end of each class
Sessions are 90 mins to give you plenty of time to interact with other mums either side of the practical class, and for me to treat your baby at the end
Fee includes soft towels, the use of premium Neal's Yard organic baby massage oil, beautifully illustrated step by step instructions to take home and entry in to a private Facebook support group
You and your baby's comfort is important - babies will each have a beautiful sheepskin rug for you to lay their towel on top of, to keep them cosy. And you will have the choice of a range of comfy cushions and pillows to sit on.


Numbers are extremely limited (max of 3 mums and babies) to keep it cosy and informal.
One to one courses are available for those who would prefer this.. One to one courses will run over three weeks - 75 minutes each session.
Tiny Toes Baby Reflexage Courses are £57.50 (group and one to one courses)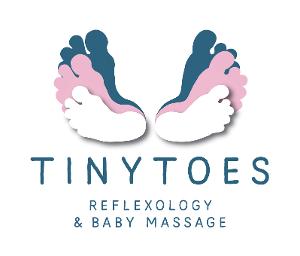 © Copyright Dancing in the Rain